Search for the landmarks of
Yamagata Castle that remain to this day!
Facilities around Yamagata Castle
Yamagata Castle and Scenery full of local taste
As the name "Kasumiga-jo" implies in Japanese, Yamagata Castle is in full bloom in spring, with cherry blossoms shrouded in mist. From the large trees near the Higashi Ote-mon gate, to the contrast of the stone walls, to the reflection of the cherry blossoms on the surface of the moat seen from the train windows of the local trains and Shinkansen, the cherry blossoms and Yamagata Castle offer a variety of beauty. When the cherry blossoms are in full bloom, you can see them lit up at night.
The autumn leaves are magnificent as well. The golden hues of the large gingko trees near the west earthen mound in Kajo Park and the beautiful autumn leaves that dye the quasi-Western-style Yamagata City Local Museum are among the highlights.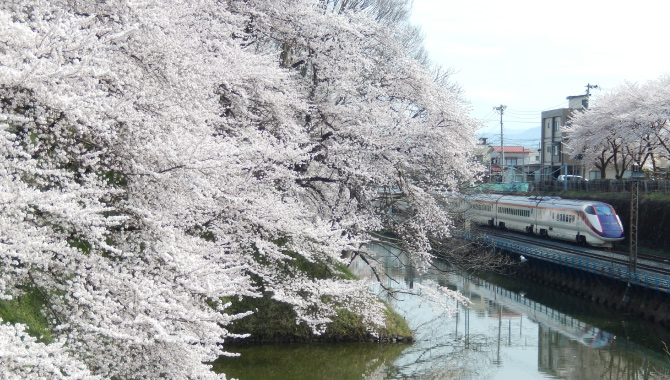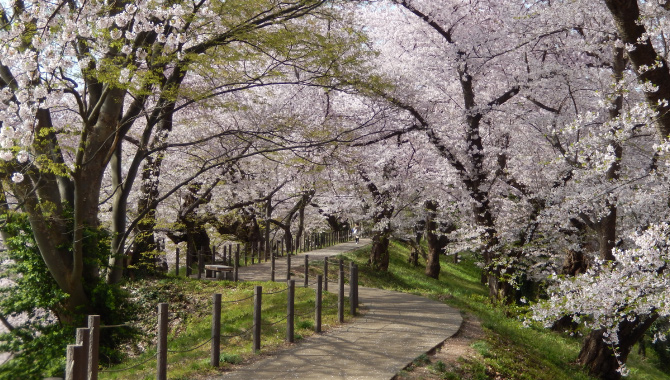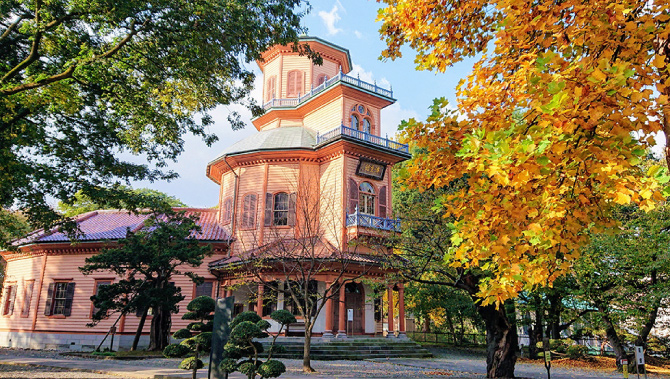 The site of Sannomaru earthen mounds
and moat left in the city
The Sannomaru area of Yamagata Castle used to stretch 1,580 meters from east to west and 2,090 meters from north to south. This scale is one of the largest in Japan, and most of the current city center of Yamagata City could be completely contained within the Sannomaru.
After the Meiji era, most of the moats and earthen mounds were torn down and buried by the landscape of the town, but the "Sannomaru earthen mound and moat site" in Toka-machi has been preserved in its original form.
Sannomaru earthen mound site and moat site
1-1, Toka-machi, Yamagata City
Characteristics and sight-seeing guide of
Yamagata Castle