Photo:Presented by Yamagata City Tourist Association

Photo:Presented by Yamagata City Tourist Association

About Yamagata Castle
The history of the Yamagata Castle began with SHIBA Kaneyori (the first lord of the Mogami clan) who entered Yamagata as Ushu Tandai (local commissioner in Dewa), and constructed a castle in Enbun 2 (1357). The castle was renovated afterwards by MOGAMI Yoshiaki, the 11th lord of the Mogami clan. The moats and the stone walls of the current Ninomaru (second bailey) were repaired by TORII Tadamasa after the Mogami family. The hira-jiro (a castle built on a flat area) as one of the nation's largest scale, wider than Himeji-jo Castle, was designated as a national historic site in Showa 61 (1986).
Yamagata Castle and the successive lords
Let us look back to the successive lords of the castle and their achievements, ranging from SHIBA Kaneyori, the founder of the Mogami clan, MOGAMI Yoshiaki who fought successfully through the time of the warring states and became the first feudal lord of Yamagata Domain, to TORII Tadamasa and HOSHINA Masayuki later.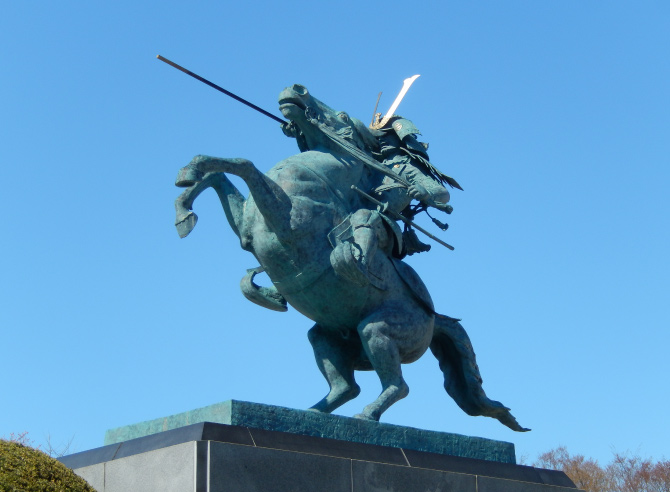 Characteristics and sight-seeing guide of Yamagata Castle
The guide features various highlights of Kajo Park which is known as Yamagata Castle, a nationally designated historic site. It is also known as a famous place for cherry blossoms, and has number of spots in the city related to the castle.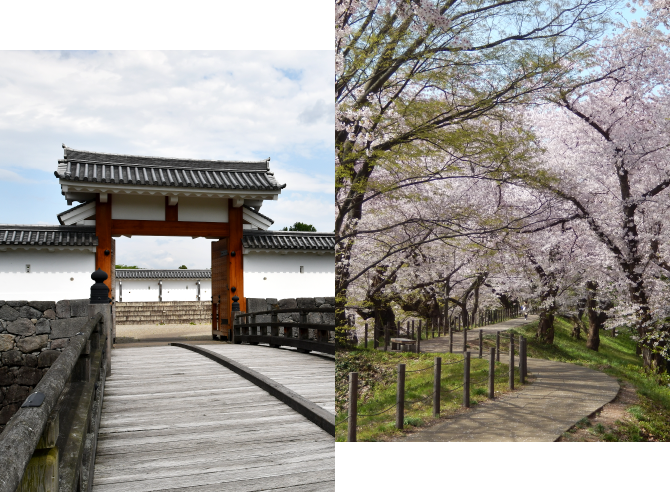 Honmaru Goten (main palace) site
The Honmaru Goten main palace is the most important facility in the Honmaru of Yamagata Castle, and it did not have a castle tower. The floor plan of the castle still exists to this day, but no historical materials such as elevations, etc., have been found which would inform us of the building's shape. Since Heisei 24 (2012), Yamagata City has conducted excavations for the purpose of maintaining the Honmaru Goten (main palace) site to estimate the location and scale of the palace based on underground remains and excavated artifacts, and under the supervision of researchers, the restoration project is being carried out using the latest digital technology such as CG and VR.
Instagram
Information on the recent situation at Kajo Park, a national historic site of Yamagata Castle.